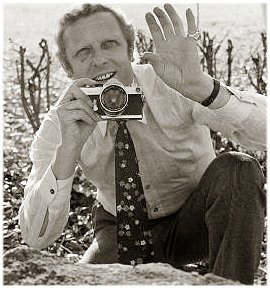 Don Moss 1963
Born in Peterborough in 1930, Don began his broadcasting career in 1948 whilst in the RAF attached to the British Forces Network in Hamburg, Gerrmany.
After three years with the BFN, Don moved to Graz in Austria, where the studio was within a converted flat. During a show he read out a request with a mouth full of ham roll - and was suspended for two weeks as a result!
After a posting back to the UK , Don left the RAF and went on the road in repertory but soon decided to go back to the British Forces Network. He was sent to Cologne in Germany as Chief Announcer. Moving to Radio Luxembourg in 1957 he stayed for three year presenting alongside the likes of Jimmy Young, Keith Fordyce, David Jacobs, and Pete Murray.
Returning to Britain as a freelance, Don continued to work for Radio Luxembourg recording his shows in their London office as well as a regular TV work including a panelist on BBC pop show Juke Box Jury.
With the launch of Radio 1 in September 1967 Don was offered a job presnting a new daily afternoon record review show "Newly Pressed" . Later he was heard fronting Family Choice (1968-1969). By 1971 his regular show was on BBC Radio Bristol then Radio Victory (1976), He was heard on Radio 2 again during the late 1970s presenting a late evening orchestra music show.
RADIO REWIND AUDIO CLIPS

Please check Audio Help Page in case of difficulty downloading. You will need a username and password. Please register. Then you will be able to login.

Audio BBC
BBC Light
New Addition 13.10.63 Pick of the Pops 1h
New Addition 24.11.63 Pick of the Pops 1h
Radio 2