Early Days
Born 1928 in Ashford, Kent, Bob Holness is a British actor and presenter. He emigrated to South Africa working as a stage actor. In 1954 he took up broadcasting at the South African Broadcasting Corporation compering children's programmes and acting in plays. His was the first and only radio portrayal of James Bond with a 1959 radio adaptation recorded in Durban of "You Only Live Twice". On Springbok Radio he was DJ, compere, commercial reader and actor.
Upon arrival back in the UK in 1961, Bob joined Granada TV and compered a panel game, quiz programme, documentaries, and read the Northern News.
He was also heard regularly on RTL Radio Luxembourg. Here he was known as the "voice of Radio Luxembourg", signing off every night saying; "Whether at home or on the highway, thanks for tuning my way".
BBC Radio 1 & 2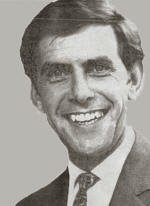 He joined the BBC Light Programme in 1964 as a freelancer and presented record programmes including Midday Spin, Housewives Choice, Swingalong and Roundabout. On BBC TV he was seen on Out of School and Transworld Top of the Form.
He became one of a team of link men in the Monday to Friday Late Night Extra (see interview below) Radio 1 series from ten 'till midnight. Other presenters included Terry Wogan, Barry Alldis, Mike Lennox, Michael Parkinson & Keith Fordyce. He was heard on the show from October 1967 which ran until November 1975, however from 1971, the show became a Radio 2 MW show only, since Radio 1's Sounds of the Seventies was on VHF.
LBC Radio
Between 1975 and 1985 he joined Douglas Cameron on London's LBC with a morning show 'double act' that regularly attracted more London listeners than the rival 'Today'. The partnership lasted until 1985, and they were named Joint Independent Radio Personality in 1979 and 1984.
Between 1985 & 1997, he returned to Radio 2 presenting many shows including Bob Holness Requests the Pleasure and Bob Holness & Friends, and 'stood in' for various holidaying presenters.
Blockbusters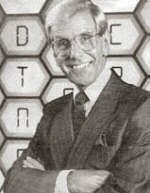 From 1983 he famously presented the Children's weekday TV hex quiz show Blockbusters in the UK. This popular ITV series ran for ten years with Bob as host for the entire run.
In 1997 he became chairman of a new series of Call My Bluff on BBC TV.
AUDIO CLIP
New 1965 Let's Pop Back - recalling 1952 - 45m
BBC Light Programme

Bob's Time on BBC Radio (Interview)
BOB HOLNESS beams as he looks at the old photograph of all the original Radio 1 disc jockeys on the steps of Broadcasting House. The host of TV's evergreen Blockbusters quiz show turns his mind back to 1967. And to a fact that most Blockbuster viewers didn't know. The startling truth is that "Can I have a P please'' Bob used to be one of Radio 1's most daring presenters. Risk was his middle name. He was one of five presenters of Late Night Extra, the weekday chat show that also boasted an unknown Irishman named Terry Wogan. "It was completely live" says Bob. "Anything could happen - and usually did. It was really the first-ever 'get 'em in' chat show. Before that, all the BBC shows had been tightly scripted."
I used to do Housewives Choice on the old Light programme and scripts had to be submitted a fortnight in advance. "By that I don't just mean the running order. Every word, every aside and every piece of music had to be in that script - and you had to follow it to the letter. Before the show actually went out on the air, you had to run through the whole thing to make sure that you got it right." But Late Night Extra, which went out on both Radio 1 and Radio 2 at 10pm, enabled Bob to break ALL the rules night after night. ''You can't imagine the feeling of freedom we had; he says. "There were no scripts at all -. it was a major departure for the BBC. ''The format was simple. We'd invite guests in for interviews, whether they be from showbiz, politics, sport or anywhere else. We'd do phone interviews live too. We weren't allowed a 'phone-in' by the GPO, but we made up for it by ringing people up ourselves instead.
JOKER
"And in between, of course. we'd play records. There wasn't a playlist ..we could pick and choose the music that we really liked. "My preference was for middle of the road singers and occasional big bands. "lt was the 'other' side of Radio 1." Alongside Bob were fellow presenters Wogan ("We thought he might do well because he was a bit of a joker"), Mike Lennox. Barry Alldis and Peter Myers. Through the doors of Studio B9 came a never ending succession of celebrities, at times queueing up to be interviewed by Bob and Co. "We'd have Kirk Douglas one moment and Lord and Lady Whoosit the next" smiles the former Blockbusters host. "Just anybody came in to chat. "It could be a risky business. When we had Spike Milligan and Barry Humphries on, you never knew quite what they were going to say next. "If there was a problem you 'went to music'. You'd cut the interview and play a record as quickly as you could. "I remember that we had one lady on the show who was nationally very well-known. I'm not going to name her after all these years. She and her husband used to drive around London in a very expensive and distinctive Daimler car. It was one that you couldn't really miss. ''They came in to talk about their lifestyle, but within minutes it turned into an attack on the Labour Party, who were then in government. "I went to music and had a word with her in no uncertain terms. I remember turning back to face her and telling her to tone it down: "I don't mind that your husband is sitting in the corner of the studio snoring - but don 't turn political on me" I told her.
POPULAR
"After the record, we started the interview again and immediately she launched an attack on Harold Wilson. That was enough. ''We had them both ushered quietly out of the studio!'' Bob believes that there is still place for a show similar to Late Night Extra - which was ideally timed to catch the West End stars as they left the stage. "I wouldn't mind doing it myself,'' he admits, "It may have been superseded by more casual broadcasting. but it's the ideal slot for late night visitors."
Adapted from Birmingham Evening Mail, 10.08.92.
www.radiorewind.co.uk