Tim Westwood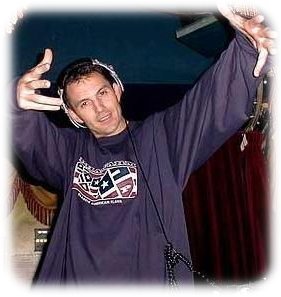 Born in 1958, Tim joined Radio 1 in December 1994. He hosts the only national 'hip hop' radio show in the UK, on Friday and Saturday nights.
His father was the Bishop of Peterborough. He has been credited in the media as the unwitting inspiration for the 'Ali G' character played by UK comedian Sacha Baron Cohen.
He began on pirate radio station LWR (London Wide Radio), became a co-owner of Kiss FM (when it was unlicensed) and for 7 years presented the rap show on Capital FM.
Shooting
In 1999, he was wounded as the victim of a drive-by shooting in South London.
Tim was honoured in the 2000 MOBO (Music of Black Origin) awards as best UK Radio DJ. He has the widest radio listenership of any specialist music radio show.
Album
He released an album in August 2002 by various artists, titled "UK Hip Hop 2002 VOL. 1"